Conference Proceedings – Passport to Ph.D.
Conference:
The conference provides an international opportunity for scientific discussion and collaboration on a broad range of relevant fertile areas associated to recent trends in innovation. Over the last years, there is a growing recognition in business environments of the key role played by innovation in the creation and success of businesses. In a dynamic environment, uncertain contexts like those we are currently experiencing, the capacity and necessary attitude for creating new firms is fundamental and the probability of success is largely determined by innovation. At the same time there is a growing recognition of the need of more sustainable innovation, combining economic, ecologic and social aspects.
Knowledge Curve:
Elsevier:
Why use of Conference Proceedings?:
Conference proceedings papers are often more up to date than journal articles. Very recent conference proceedings in a certain area are useful for a good overview of the latest research that has been done. They may also be a more convenient way of obtaining material that is also published in journals – for instance a volume of conference proceedings may have a version of a paper later published via a journal. It may also be cheaper to get one inter-library loan of a conference proceeding than a number of copies of articles from a variety of journals.
Knowledge Curve is the leading publisher of conference proceedings/abstract of National/International conferences of Institutionsof both book and CD formats with ISBN.
Editorial Team:
We have a competent editorial team to do the complete end-to-end proceedings process.
Production & Printing:
We have good production and printing set-up unit with both single and multi-colour machines based in chennai through which the complete process of production and publishing process takes place with high efficiency and quality process.
Website Development:
We also undertake the development of conference website and hosting for a specific period as per the institutional requirements.
Partial list of our recent publications:
National Institute of Technology, Trichy - International Mechanical Engineering Congress (IMEC-2014)
Anna University, Chennai - 2nd International Conference on Power, Control & Embedded Systems (ICPCES -2014)
Anna University, Panruti - 1st National Conference on Computer and Computation Engineering
SRM Easwari Engineering College - 5th National Conference on VLSI, Embedded, Communication and Networks (VECaN - 2014)
Publishing Partner
Being the publishing partner of Elsevier Science & Technology in India, we also promote and facilitate publishing Elsevier conference proceedings/abstract of the institutions of both print/CD versions.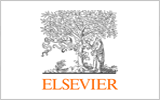 We have facilitated the following institutions conference proceedings for Elsevier:
Paavai Engineering College, Namakkal
Sri Lakshmi Ammaal Engineering College, Chennai